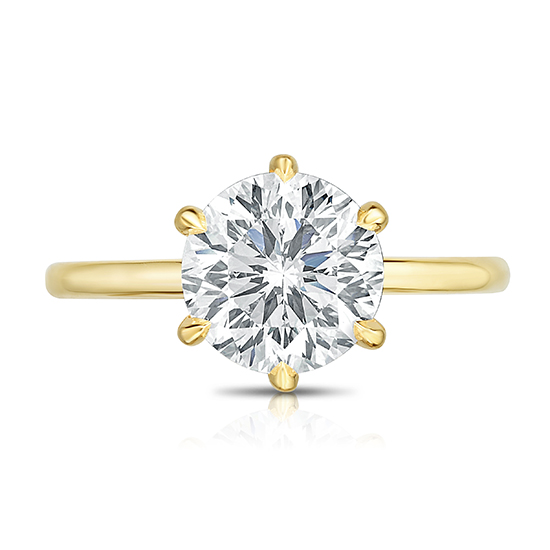 97 Facet Round Brilliant Cut Six Prong Engagement Ring
The distinctly stylish Six-Prong engagement ring. With all the elements of our classic Solitaire look, our ultra-slim band and signature super-fine prongs, the six-prong design takes it one step further and gives a classic look an added twist. For our six-prong solitaire, we have done away with the cross-bar, allowing your stone to be admired from all angles, showcasing every perfect cut and angle. The arrangement of the six-prongs gives the classic round a new dynamic, playing with shape and line. It's one to see.
The six-prong setting shown here has been created with our striking 97 facet diamond. The classic Brilliant Cut typically features 58 facets, but we also offer a modernized brilliant cut that goes above and beyond, adding a further 39 perfectly cut facets. 
Call to make an appointment and we would be delighted to show you our entire collection, and what makes this design so special.
Ships In: Custom crafting can take up to 6 weeks and will ship upon completion